Those of you not in the real estate industry may read a post like this morning's about Move.Com's abortive purchase of Active Rain and wonder, "why should any of this matter to me?" Why should someone looking to buy or sell real estate in Phoenix or elsewhere care who owns what or writes what?
The reason is simple … as much as these third-party companies are trying to make a buck on the backs of real estate agents and brokers, they're trying to do the same to the public as a whole. Maybe it's somewhat less blatant but it's there.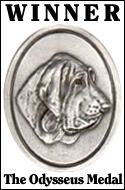 Several months ago, Active Rain added a Q&A section. Most of the questions I've seen there should have been directed at the asker's agent, assuming they had one – in short, they were looking for real estate advice without cost. So be it.
If no one had utilized the Q&A section, however, it would cease to exist. And some of the perceived value of Active Rain would have disappeared.
The same can be said for Trulia Voices, which could be fixed if only the designers finally figured out agents are answering questions not to be helpful but to be able to point to their number of answers and where they rank.
/begin rant
Case in point … this morning someone asked about whether it's the right time to buy real estate in Casa Grande, a city about one-third of the way between Phoenix and Tucson in Pinal County. The first two agents to answer were from California – one from Mountain View, the other from San Francisco. Aside from pointing to an Altos Research chart, as one of them did, they don't know a thing about Casa Grande. Probably couldn't find it on a map if you spotted them the county. But they feel they have sufficient expertise to answer a market-specific question about the area.
Yes, Mike Simonsen and Ed Monaghan, this means you. When I answer questions about your market despite my lack of credentials, feel free to call me out. Except it won't happen because I don't give a damn about where I rank in answers given.
/end rant
If no one was asking questions on Trulia Voices (aside from the agents asking questions to boost their count for that category) then that portion of the site would fail to exist.
Redfin's been duping the public for just over a year, claiming to be the catalyst for the real estate revolution. Comment on a Redfin post and defenders storm to the fore, saying that Redfin is saving the day. Whatever. Redfin's not doing anything that hasn't been done in the past. They're simply counting on the contempt for full service real estate agents and hoping no one pulls back the curtain.
(Except some people are … and the ending's already being written, barring another round of venture capital.)
It's almost to the point where as a member of the public, if you hear someone discussing the need for "transparency" in real estate, the need to revolutionize the industry, you're better off running for the door. Because these groups don't care what happens to you, the general consumer. They're only interested in cashing in when someone buys them out.
Active Rain gets credit for generating leads for its agents because the SEO value is fairly strong. But 95% of what's written there is for other agents, not the public. But they know, as do the rest of us, that high rankings on a search engines equals expertise in most folks' mind. I was just the same, at least until I started learning SEO.
Neither Active Rain nor Move.Com nor Real Town Communities nor HouseHugg nor Trulia nor Zillow really cares about what happens to the consumer. They don't have to deal with the public – not on (albeit electronic) face-to-face basis. We do. Real estate professionals, as maligned as we may be, do.
We explain why the Zestimate is off or why the advice you're getting from agents in North Dakota on Trulia has no bearing on Arizona law. We try to rectify the bevy of errors that are written as fact in the blogs of some newbie whose sole interest in writing the post isn't public education but rather lead conversion.
I don't agree with half of what the bubble bloggers write but at least they strive for some form of honesty, aside from the fiasco that is Housing Panic. They're trying to educate the public with their side of the story. But at least they have an opinion and passion.
Most of the real estate 2.0, transparency-trumpeting companies have neither. Because neither pays, to their mind. They view you as a lead, a piece of inventory to be converted to cash when Mother Google or some other larger company comes along to write the check.
And then they'll be on the beach with an umbrella in their drink while the rest of us keep picking up the pieces and carrying the banner for what Real Estate 2.0 really ought to be – an effort to educate first and foremost, with possible business running a distant second.
In the interim, hell will freeze over before these groups profit on my intellectual property again. I'll still list in Zillow because it's what owners expect … but the blog posts, the heart and soul of my business, are mine. Not Active Rain's. No one else's.
(I better go … as soon as this posts, my mother will be calling to ask why I'm so bitter. It's not bitterness, Mom. It's the desire to do what's right in the face of a growing number of folks who believe "right" is measured in the size of their check. And that's just wrong.)
[tags]real estate blogging, real estate marketing[/tags]