Impossible, you say? Absolutely not. But to sell your Phoenix real estate inside of two weeks, there are a few givens that you must accept. They will not come easily and they likely will not come without some mental pain:
1) Just as all of the gains of 2005 were paper gains, all of the declines of 2005 also are paper declines (I won't say losses because, unless you pulled out the equity from your home, these aren't true losses.)
2) Accept the idea that prices are not going to rebound in the short term
and, much more importantly, the appreciation of 2005 was a one-time phenomenon unlike to repeat.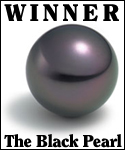 3) If you either have little or no equity in your home (i.e., you purchased or refinanced during the boom), selling may not be a possibility.
4) You are able to focus on what gains reasonably can be realized now versus what could have been realized "if only I'd sold back in 2005."
Jay Thompson crunched some numbers and determined what many of us (including Jay) already knew … historically, Phoenix real estate appreciates at a rate of about five percent per year.
For those who want to sell … who truly want to sell … there is power in those numbers. And if you doubt that power, take a look at some of the recent computations on the Dr. Housing Bubble Blog.
Take your home's value back in November 2004 before the run began. Compute what your home's value would be based on 5% annual appreciation. Then take the last sales price (or prices for currently active homes) and find the midpoint between that price and your adjusted home value.
For example: your home was worth $200,000 in 2004. Assuming 5% annual appreciation, your home would be worth roughly $231,000 now. If currently active homes are selling at $270,000, split the difference – $250,000.
Congratulations. You now have your list price.
Think this idea is limited to bubble bloggers? Talk to an investor and see how they view the property. Find out how often they want to know what someone owes on a property before they'll make an offer.
You may not like this strategy. Your neighbors certainly won't like it. But if you believe in the concept of a revision to the mean – the idea that market values eventually return to the historical averages – all you are doing with such a strategy is hastening the inevitable return to that average.
Could you be leaving money on the table? Possibly. But you could pull the trigger now or wait another four months while paying mortgage payments – the choice is yours. Think about the stories you've heard from friends, the neighbors who were insulted at the offers they received only to accept less months later. This happens. Every day.
In some areas it may be too late. In some areas, where appreciation still occurs (mostly because they didn't see the same run-up in 2005), it may not be necessary.
Drastic? Absolutely. Crazy? Absolutely not.
This isn't the only way to sell a property. And this method may not be everyone. But for those who truly need to get out of their property with whatever equity they may have, this is the best possible option. This is the "right" price that will cause a home to sell and sell quickly – even in two weeks.
Want real estate transparency in the face of the current market? You just got it.
[tags]Phoenix real estate, home values, real estate marketing[/tags]